CASE STUDY: Afghanistan.
Afghanistan was once an obscure country that most Canadians could not identify on a map – but that was before 9/11.  Eight years later, Canadians find themselves embroiled in a war that few understand.
In 2011, Canada will withdraw its troops from Afghanistan, not because the goals set out for the mission have been achieved, but because Canadians have lost their appetite for seeing their soldiers killed by an enemy that seems elusive and gaining in strength.
To suggest that Canadians are confused by the Afghanistan mission would be an understatement.  Despite calls by John Manley and Rick Hillier for a full discussion of the mission with Canadians, there have been few official efforts in educating and engaging Canadians in the Afghanistan cause.
In this one-day dialogue, roundtable participants with direct experience and expertise on Afghanistan will engage this discussion and explore strategies for how to build a Canadian consensus on Afghanistan leading up to and following 2011. The focus of this session will be to develop working strategies for engaging Canadians in an authentic conversation about Canada's role in Afghanistan.
---
SESSION DETAILS
In the morning session, participants will develop a timeline of Canadian involvement (military, developmental, diplomatic) in the country from the vantage point of the numerous actors who have played a role there -  including military, humanitarian and development workers, diplomats, journalists, businesses and  civilians.  They will identify Canadian interests, values and assets in the region and consider the long-term strategic importance of Afghanistan to Canada.
In the afternoon, participants will focus on developing concrete strategies to build a Canadian consensus on Afghanistan moving up to and following 2011.
This session will draw on dialogue techniques and activities that maximize the intellectual capital within the room.  It will build on existing scholarship and experience and channel the discussion towards a set of options for policy officials and other actors to consider.
Since this is an advanced session, we ask that participants who sign up for it have existing experience in Afghanistan, have professional expertise in strategic communications, or have read extensively on the issue.
We have provided a resource listing to support people in preparing for the session. If you are a relative newcomer to the issue but you would like to participate, please contact Shauna Sylvester at shaunas@canadasworld.ca.
This session will be governed by Chatham House rules, which reads "When a meeting, or part thereof, is held under the Chatham House Rule, participants are free to use the information received, but neither the identity nor the affiliation of the speaker(s), nor that of any other participant, may be revealed".
---
FEATURED SESSION PARTICIPANTS
Mark Sedra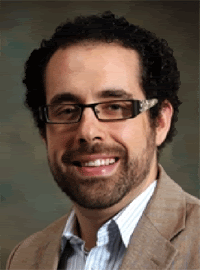 Mark Sedra is a Senior Fellow at CIGI and the Leader of CIGI's Global and Human Security Program. He also teaches in the Department of Political Science at the University of Waterloo. His current research focuses on the topic of post-conflict state building with an emphasis on security issues. He has conducted research on a number of countries and regions, including Northern Ireland, Sudan, the Middle East, and the Balkans; however, the bulk of his research in recent years has centered on Afghanistan. Mark was formerly a Research Associate at the Bonn International Center for Conversion (BICC), a German-based independent think tank specializing in peace and security issues, and a Visiting Research Fellow at the Defence Academy of the United Kingdom. He also served as the 2004-2005 Cadieux Léger Fellow in the Canadian Department of Foreign Affairs and International Trade. Mr. Sedra has served as a consultant to numerous organizations and governments on international security issues, including the United Nations, the Canadian Department of Foreign Affairs and International Trade, and the British Department for International Development. Mr. Sedra is author of a number of articles, reports and a book on Afghanistan with Geoff Hayes entitled Afghanistan: Transition Under Threat.
Taylor Owen
Taylor Owen is a Doctoral Candidate and Trudeau Scholar at the University of Oxford, and a 2007/2008 Action Canada Fellow. He was a Graduate Fellow in the Genocide Studies Program at Yale University, has an MA from the University of British Columbia, and has worked as a researcher at the International Peace Research Institute, the Liu Institute for Global Issues and the International Development Research Center. His research focuses on the definition, measurement and policy operationalization of human security and he writes widely on the causes and consequences of conflict, peacebuilding, and EU, Canadian and US foreign policy.  Over the last two years, Taylor has led a series of roundtable sessions on Canada's role in Afghanistan.
Doug McArthur
Doug McArthur is Professor and Distinguished Fellow in the Graduate Public Policy Program at Simon Fraser University. Prior to joining the Public Policy Program, he was Senior Fellow in Public Policy at the University of British Columbia. He teaches and writes on public policy theory and process, forest and resources policy, negotiations, aboriginal policy and governance and development in Afghanistan and Pakistan. He is engaged in an active research program encompassing these fields, and has presented and published a number of papers related to them. His essays on public policy and political issues can be found at www.policycentre.ca. He was for many years a senior public servant in the British Columbia, Saskatchewan and Yukon Governments. At various times he was Deputy Minister to the Premier and Cabinet Secretary in B.C., Deputy Minister of Aboriginal Affairs in B.C, Chief Land Claims Negotiator in the Yukon, and Deputy Minister of Agriculture and Deputy Minister of Northern Saskatchewan in Saskatchewan. He was Minister of Education in Saskatchewan from 1978 to 1982 and Chair of the Canadian Council of Ministers of Education.
Mark Masongsong

Mark Masongsong graduated from Simon Fraser University in 2005, and was appointed as General Manager and a member of the Board of Directors for Basilica Software Corporation, Executive Director of PACT Canada and named to the Board of Directors for the Spirit Bear Youth Coalition. While attending SFU, Mark twice attended War Child Canada's national youth leadership conferences, and was selected for the 15 member National Youth Advisory Board for that organization. He was also selected as a Canadian Red Cross Resource Leader, teaching subjects such as poverty, landmines, child soldiers, human trafficking and small arms and light weapons to high school and university students across the province. Mark worked on policy guidance on Africa for the Department of Foreign Affairs and International Trade in preparation for the G-8 Summit in Kanaskis Alberta, co-authored an anti-racism toolkit for the United Nations Association in Canada, and co-chaired a Human Security Conference at the Liu Centre for the Study of Global Issues. For his work in the humanitarian field, Mark Masongsong was awarded the Queen?s Golden Jubilee Medal in 2002.
Brooks Bergeen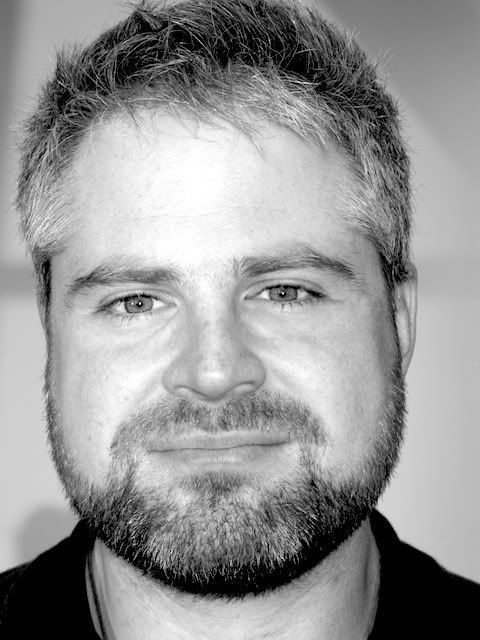 Brooks Bergreen has extensive experience engineering communications systems in regions of the world ravaged by war, including post-war Kosovo as well as Afghanistan where he spent the better part of four years working with the Canadian and US forces on both military systems as well as Afghan capacity redevelopment projects, all of which eventually lead him to financing and directing the film "Waging Peace: Canada in Afghanistan." That film - a 3world Media production - has lead to a second film, "Year Zero" that focuses on the issues of land mines and child soldiers in Cambodia and is due out in 2010. Prior to his work overseas, Bergreen worked as an IT consultant, owned and operated a horse ranch, and spent several months building movie sets. He is passionate about people and technology. Currently Bergreen is CEO of Iceberg Commerce, an e-commerce and web marketing company based in Vancouver BC.

---
SESSION BIBLIOGRAPHY ON CANADIAN POLICY IN AFGHANISTAN
Articles
Alexander, Christopher. "Canada in Afghanistan: The Global Context." Speech. The Mark. 12 Nov. 2009. Web. <http://vimeo.com/7633471>.
Giving Peace a Chance. Dir. Richard Phinney. Aga Khan Foundation Canada, 2005. DVD.
Gross Stein, Janice. "Canada in Afghanistan: No Reason for Optimism." Speech. The Mark. 12 Nov. 2009. Web. <http://vimeo.com/7647155>.
Smith, Gordon. "Canada in Afghanistan: A Complacent Country." Speech. The Mark. 12 Nov. 2009. Web. <http://vimeo.com/7633639>.
Waging Peace: Canada in Afghanistan. Dir. Randy Lobb and Brooks Bergreen. Perf. Richard Fitoussi. 3World Media, 2009. DVD.
Aga Khan Foundation Canada. Canada and Aga Khan Foundation in Afghanistan. Ottawa: Aga Khan Foundation Canada, 2009. Print.
The Enabling Environment: Effective Private Sector Contribution to Development in Afghanistan. Proc. of The Enabling Environment Conference, Kabul. The Aga Khan Development Network, June 2007. Web. <http://www.akdn.org/programmes_eec_afghanistan.asp>.
Qureshi, Zeb. "Is Canada paying attention to Afghanistan's problems?" Examiner.com. Clarity Media Group, 29 Oct. 2009. Web. 1 Nov. 2009.
Gross Stein, Janice, and Eugene Lang. The Unexpected War: Canada in Kandahar. Toronto: Penguin Group Canada, 2007. Print.
The views and opinions expressed in the following resources belong to the authors/creators of the respective works only. Canada's World does not take responsibility for the contents of any articles, videos, reports, or blogs mentioned above. This bibliography is compiled for the Case Study on Afghanistan as a resource list only.
---
SESSION ORGANIZER
Shauna Sylvester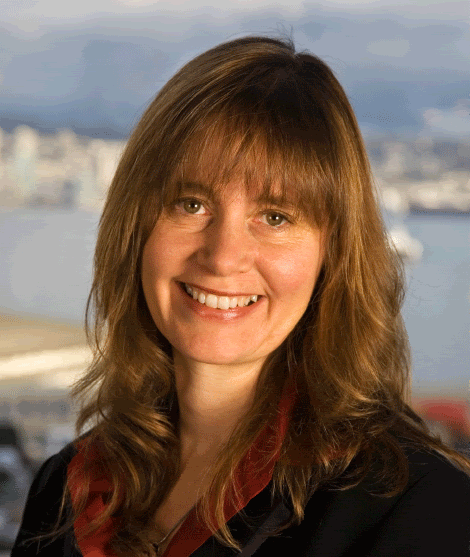 Shauna Sylvester is a Fellow at the Simon Fraser University Morris J. Wosk Centre for Dialogue and the Founding Director of Canada's World - a national citizens' dialogue on Canadian international policy. Prior to developing Canada's World, Shauna co-founded and served as the first Executive Director of IMPACS – the Institute for Media, Policy and Civil Society, a charitable organization devoted to strengthening democracy by increasing the voice and profile of civil society and advancing media freedom internationally.   During her tenure as Executive Director, Shauna developed and supervised a four-year project in Afghanistan working with women's media.  The project which was initiated in February 2002 was instrumental in starting five women's radio stations, a women's production unit and a women's bi-monthly newspaper.  The project also provided support to women journalists and was instrumental in the radio coverage of the Loya Jirga and the first Presidential election. Shauna has written on Afghanistan for the Globe and Mail, has advised government officials and NGOs and has followed the Canadian mission since its first inception in 2002.